Hazardous locations exist where there is a risk of explosion due to mixtures of gas/air, vapour/air, or other flammable combinations.
In such areas, it is mandatory to eliminate sources of ignition such as sparks, hot surfaces, or static electricity, which may ignite these mixtures.

When stand-alone solar generators are required in these areas, they must be designed and built in such way to avoid all the risk of explosion.
SOLARCOM has many years of experience with the major testing and certification authorities in Europe.
A vast range of explosion-proof solar enclosures are proposed by SOLARCOM for various hazardous locations.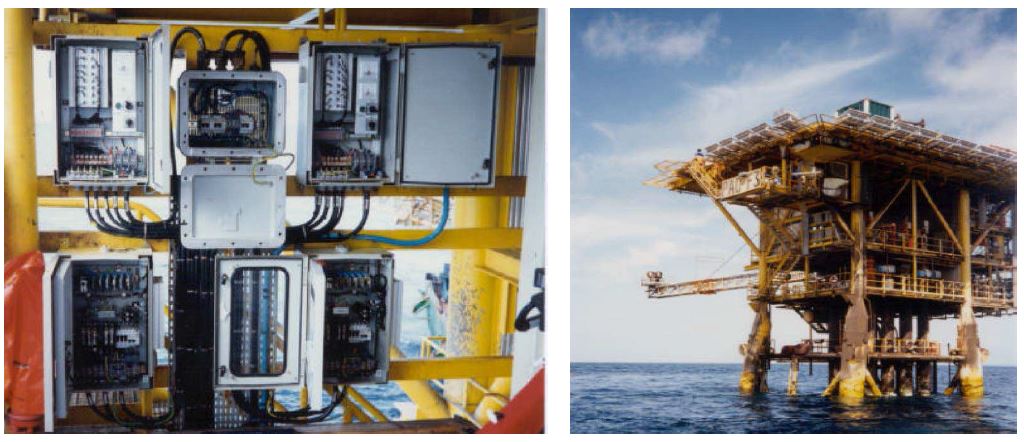 Solar generators suitable for use in potentially explosive atmospheres
Example : a generator supplied for a RTU on offshore rig would have the following code : EEx.d.IIB.T3
. EEx : CENELEC normalizade protection
. d : flame proof enclosure type of protection
. II : industry group (surface industries)
. A : Gas group (Ethylene)
. T3 : temperature class (200°/surface)